Data Centers
Efficiency isn't something you see,
unless you make it visible
Over cooling?
Reheat fighting humidity controls?
Too many / too few CRAC's running?
CRAC return temperatures hot enough?
Underfloor obstructions causing airflow imbalance?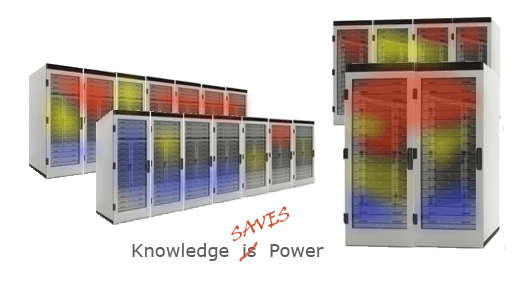 Inlet temperature is the key to efficiency...don't guess
According to ASHRAE, server inlet temperatures are the key to cooling system optimization...do you know yours? Taking this first step does not have to be hard or expensive and provides the foundation for every other decision. Once in place, sensor data can be seamlessly integrated with BMS or DCIM systems.
Maximize ROI by harvesting "low hanging fruit"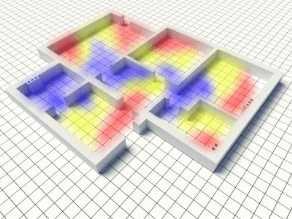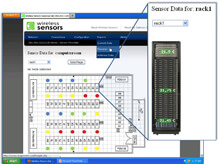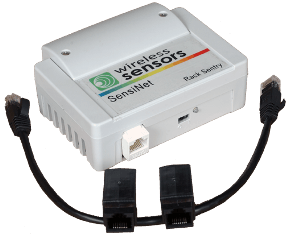 Continuous monitoring supports and retains efficiency from best practices. Are perforated tiles properly sized and spaced for balanced cooling? Have blanking panels been replaced after server maintenance / upgrades? Have cabling changes obstructed underfloor airflow? Have CRAC setpoints been changed during maintenance? Is CRAC reheat fighting humidity control?
Follow the SIMPLE path to optimization
Optimization saves energy, releases stranded capacity and avoids capital investments but does not have to be overwhelming. A few SIMPLE steps can yield big efficiency gains for any sized facility.
Find out how.
Why SensiNet?
Specialized sensors tailored for cooling system optimization combine with our powerful gateway to deliver an out of the box solution economical enough for small server rooms yet scalable for the largest data center. The Services Gateway can operate in a stand-alone fashion with on board, browser accessible visualization, trending and alarming or integrate seamlessly to BAS and DCIM systems through its rich suite of protocols.
The Rack Sentry Series combines the scalability and reliability of the SensiNet mesh network with environmental sensors tailored for the data center environment. The Rack Sentry multipoint sensor can measure up to 8 separate locations with its unique daisy chained sensors which use standard CAT 5 cable for maximum field flexibility.