Software Solutions
Access Data the way you need it
Embedded in hardware appliance or cloud based
Browser Access requires no server installed software
View, log, trend and alarm locally or around the world
Upload user generated graphics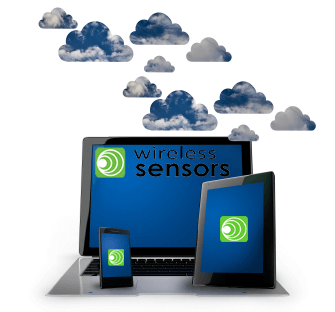 Embedded Software
Wireless Gateway GWAY-1020
The GWAY-1020's on board web servers provides all the functionality to configure and monitor the SensiNet wireless network from a simple browser, but it's capabilities don't stop there. An embedded SQL database provides data logging and its alerting engine notifies you when something goes wrong and you can even upload your own graphics to create a customized view.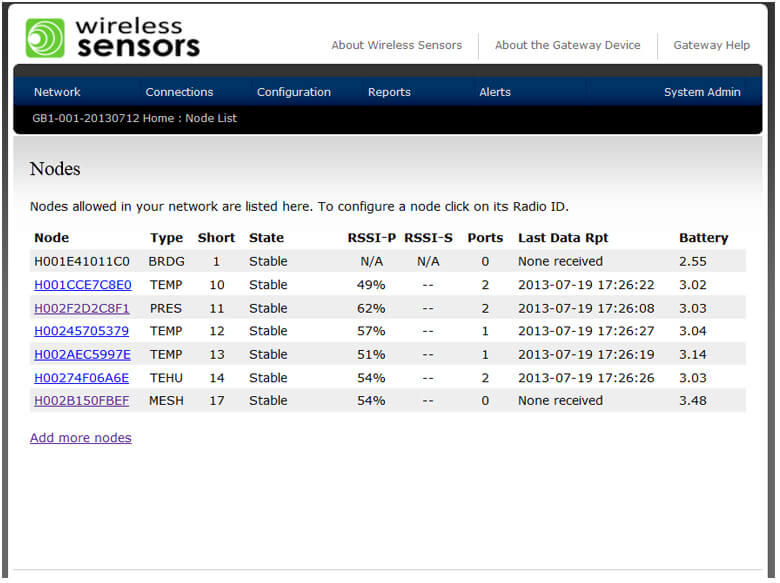 Ethernet Gateway GWAY-1100
The GWAY-1100's on board web server provides all configuration functions relating to it connected sensors. View and trend sensor data from any standard browser.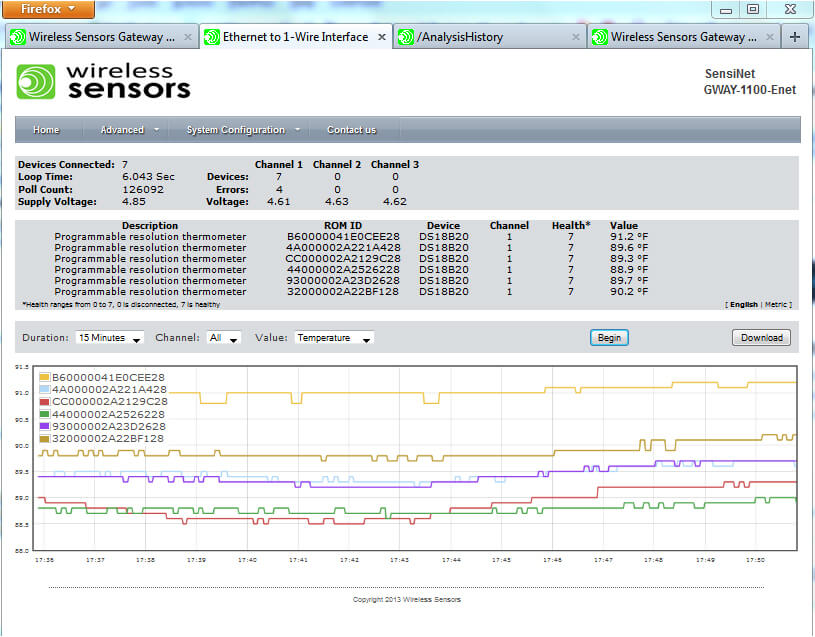 Cloud Based Analytics
Leverage the power of the cloud for unlimited data stroage and worldwide accesability. Any nunmber of SensiNet wireless or ethernet gateway can report data via firewall friendly posting. Browser access makes sensor data avialable to stakeholders relardless of their locationa and powerful analytics ;makes data actionable. You can even share sensor data between the cloud and local applications such as Building Automation and DCIM.