Industrial
Insight into complex processes improves operations
Expensive deployment inhibit adding sensors?
Power and cabling not available where sensors are required?
Can't wait for a shutdown for sensor installation?
Need to integrate with legacy systems?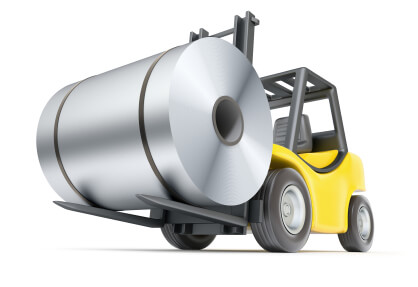 Better Access, Better Visibility & Better Decision-making
Comprehensive monitoring is now within reach with low cost wireless sensors that are easily deployed. The complexity and cost of hard wire sensors made accessing more measure points infeasible or impractical. Now not only critical processes can be measured, but manually recorded processes can easily be automated to increase plant availability and safety.
Easy and Flexible Installation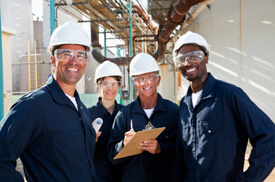 The SensiNet system conforms to your needs with a wide range of standard sensor types supported. Use standard RTD's for process temperatures or our integrated temperature and humidity sensors for ambient level monitoring. Measure differential pressure and contact status directly or make other measurements through 4-20 mA and 0-10 Vdc input modules. The installation does not disrupt your ongoing operations and uses industry standards.
What do you need in a wireless solution?
Plug and Play capability
Adequate transmission range
Adequate battery life
Secure RF signal
Self Configuring
Multi-product and multi-vendor capability
Sensor flexibility - move it where you need it
What is the value to you?
Increased operational safety with continuous monitoring
Mobile and flexible monitoring
Easy to upgrade as you grow
Low cost per access point
Easy to install
When do you need wireless sensors?
Manually collecting data: no longer need to send a technician.
"Must Have" measurements: environmental or safety regulations require measurements. Wireless allows for easy placement of sensors where needed.
Need for Diagnostics: wireless sensor deployment throughout the plant allows for much more diagnostic information.
Temporary Monitoring: some processes may only need short term monitoring. Wireless sensors allows for easy, fast and inexpensive installation.
Benefits
Reduced repair costs, and machinery downtime/damage.
Improved operational efficiency and process control.
Reduce safety costs (avoid injury).
Reduce manual monitoring.
Eliminate conduit/cable systems installations.