Server Rooms and Network Closets
Cost Effective Simple Installations
High temperatures effecting server reliability?
No visibility into environmental conditions?
Remote sites with limited or no staffing?
Alarms not monitored?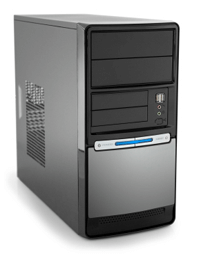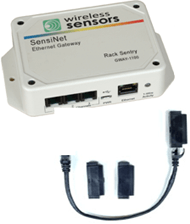 GWAY-1100
Prevent temperature related failures
Monitor temperature and other environmental conditions in real time and receive alerts to off normal conditions before it's too late. The GWAY-1100 provides peace of mind without breaking the the budget. Complete solutions for under $400.
Configure the system to your needs
Mix and match up to 24 daisy chained digital sensors in any combination to measure temperature, humidity, light and more. The GWAY-1100 automatically recognizes each sensor and delivers data where needed.
Collect data from down the hall or around the world
Firewall friendly data transfer makes environmental conditions visible across the enterprise, regardless of size. Need to roll up data from multiple sites? See the software section for our web based data collection system.